Jensen Homes
Since 1970

Jensen Homes is the longtime leader in the Manufactured Home industry from our base in southern Idaho to our customers in Idaho, Nevada, and Oregon.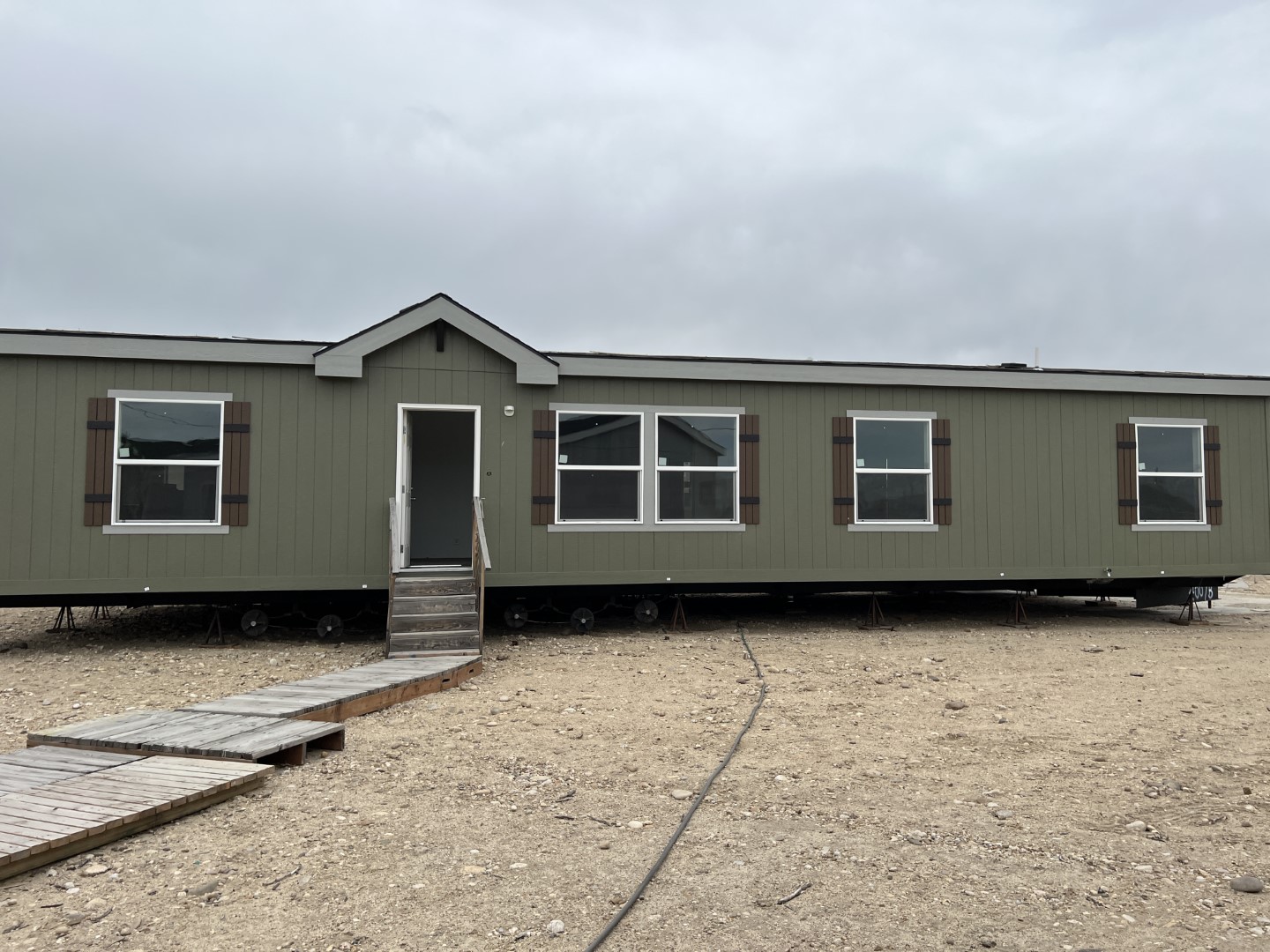 Inventory Special $174,900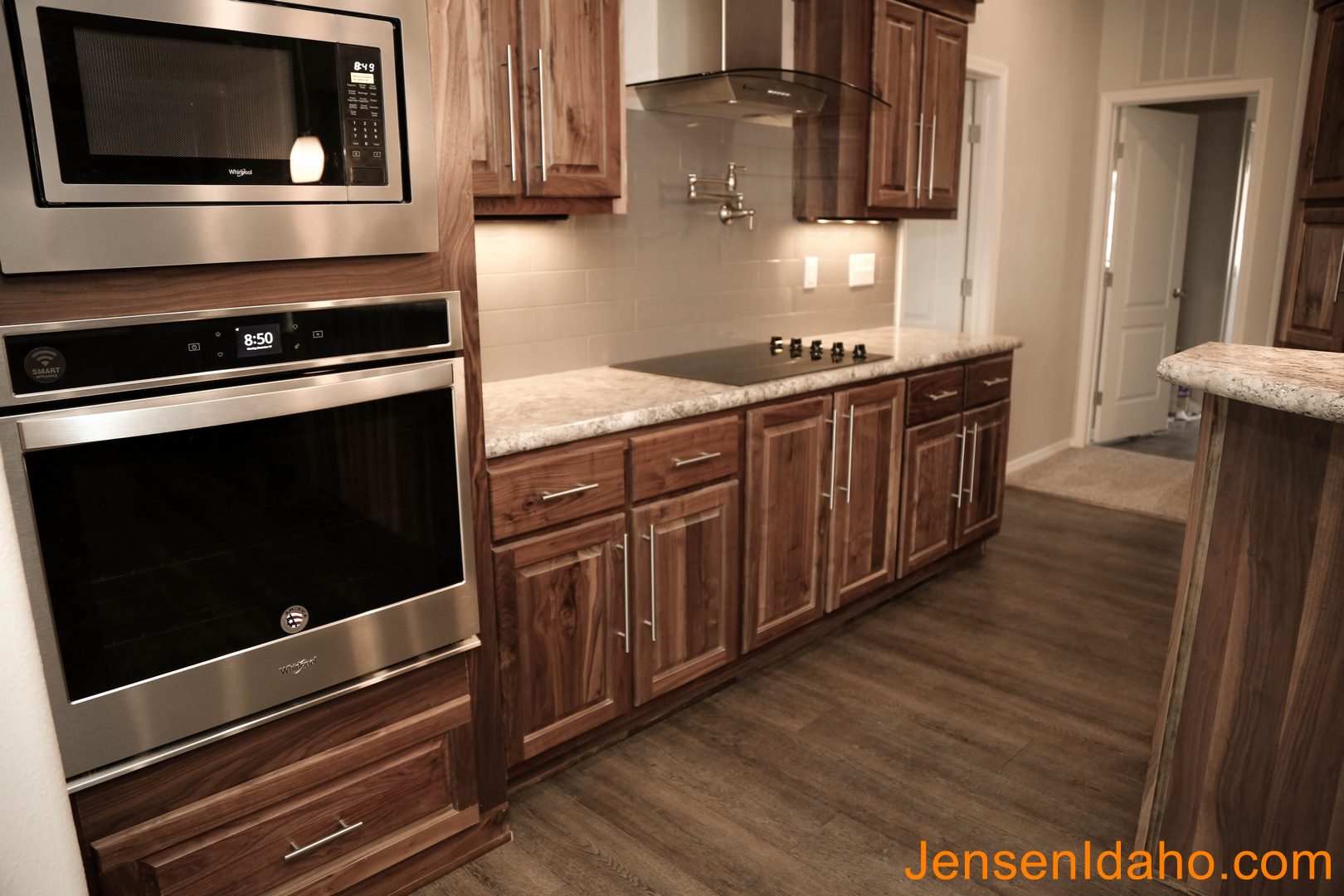 Why Jensen Homes?
Jensen Homes is Idaho's oldest full service retailer of the industry's best manufacturers. What is possibly a once in a lifetime project for you deserves our lifetime of experience.
We pride ourselves on selling high quality homes, that are designed for your family's long term comfort. Homes with hardwood cabinets, Energy Star insulation, fully tape and textured interiors.

And, we pride ourselves on our delivery and service. We don't tell you to go find your own installers and freight companies. This step is too important to your home project to not help you.
The Jensen Homes Difference
Experience. We have been in the same location in Nampa, Idaho for over 50 years. And there has always been a Jensen on the sign, on the door, and working on 1,000s of homes. We put our name on it, we stand behind it.
The Buying Process
YOU control the buying process, you dictate the speed you feel comfortable on what is one of the larger decisions you make in your family's life. We respect the pace you choose, and our low-pressure sales model will support your chosen pace. No high-pressure arm-twisting, no "imaginary price-locks", no pressure to finance from an affiliated company.
Site Preparation Process
We work in 3 states, and about a 350 mile radius from our home in Nampa. Where we have experience, we can provide you with names of contractors that may be able to help you with site development items like foundations, septic/sewer, water, electrical, and other improvements you may want.   We are also supportive of you finding your own local contractors to help on your project. We don't have any financial incentive to steer you in any particular direction. We are here to support you as you make the decisions on who you want to work with on your home.
The Building Process
If you choose to order your custom home, we will work with you to help you choose the options and upgrades that will make your home, uniquely yours. Appliance selection, colors, floor coverings, structural modifications, exteriors, and more can be requested either in person in our design room, or, if you need, we can make these decisions and choices via remote electronic means.
Installation Process
We are unique in that Jensen Homes has our own in-house installation crew to work on your home. You can meet the crew who will be working on your house 6 months in advance if you like. We won't leave you guessing on what sub-contractor might be available to work on your house at some date in the future. 
With our own crews, we can set the schedule to best optimize your schedule and your needs. This advantage becomes huge as you get your house delivered and your family sees the home arrive on your site and is anxious to move.
The Delivery Process
We work closely with a dedicated transportation company to schedule your delivery as soon as the home is completed at the factory AND your site is ready for the home. This close relationship means we can move and rearrange priorities as best to meet everyone's needs. No other retailer in southern Idaho can match our delivery system. None.
Service After the Install
We want to be the first call you make if you have service issues. Our years experience can often times find a quick solution and get you back to enjoying your house. Even if it is covered under warranty from the factory, we still want to know, and, if we can, we'll try and help you out.